Post-medieval
About the collection
Post Medieval
Malton, and later Norton, developed into busy towns and an inland port on the River Derwent. The museum holds a small but growing archive of paper ephemera relating to their buildings and activities, as well as objects from the shops.
The importance of the local brewing industry is reflected in a selection of glass and stoneware bottles and other items. Material relating to the racing and training of horses, for which the area became and remains well known, includes an early advert for racing on the course at Langton Wold and a collection from jockey turned trainer Sir Guy Cunard, including his riding boots and saddle along with various paper ephemera.
The collections also contain a number of paintings and other items from local artist Dorothea Forsyth.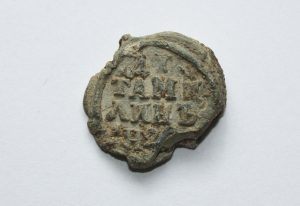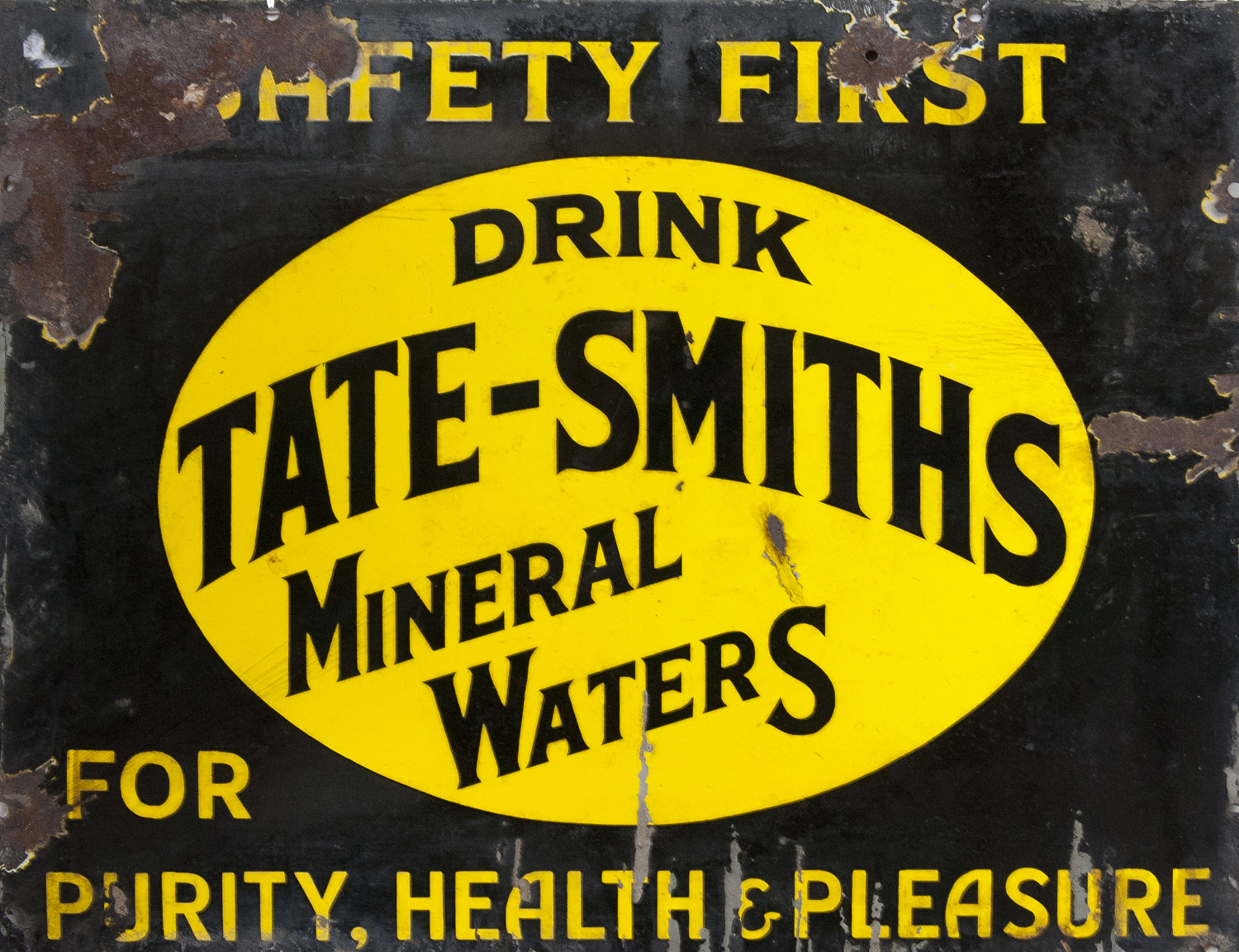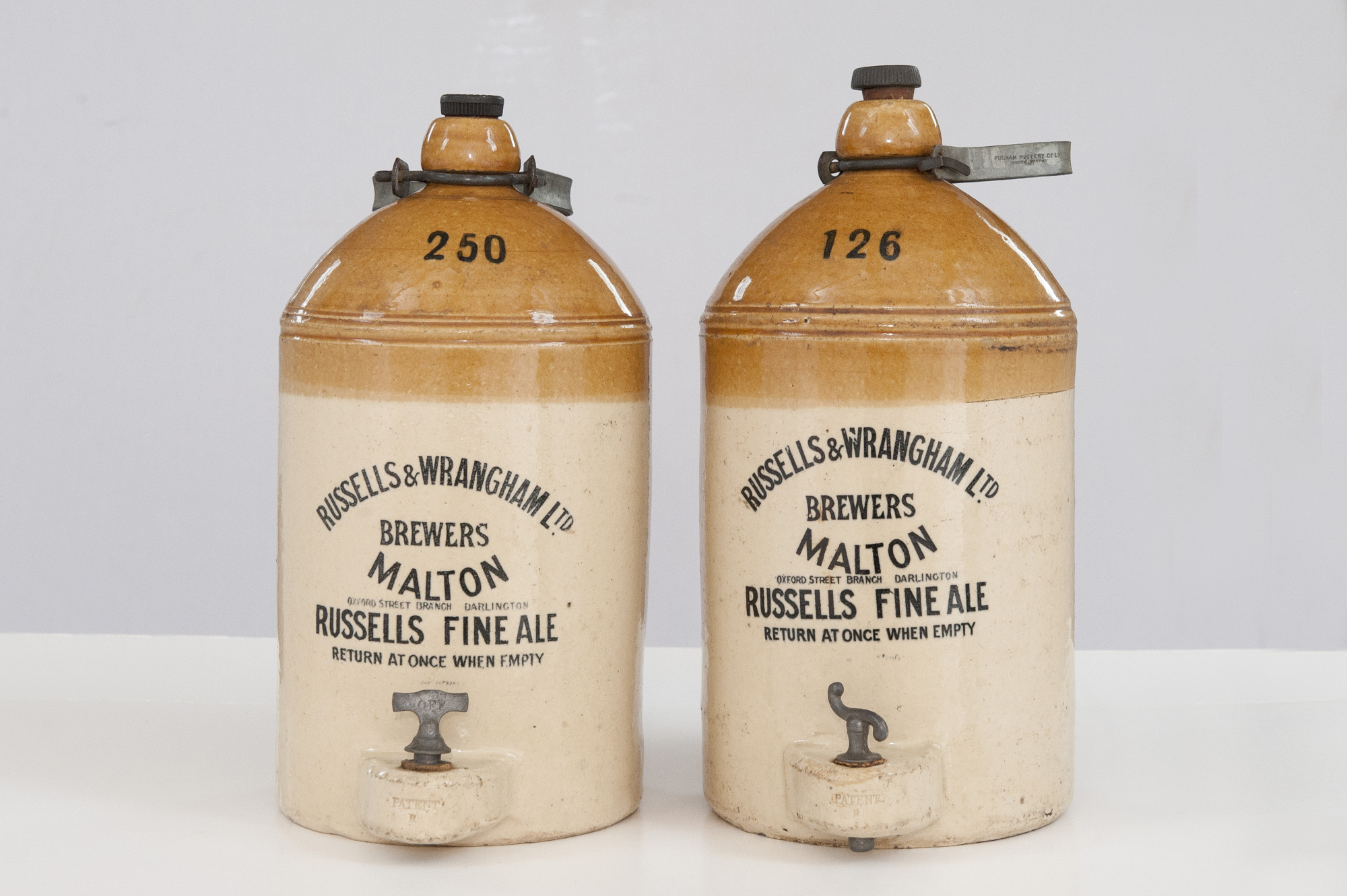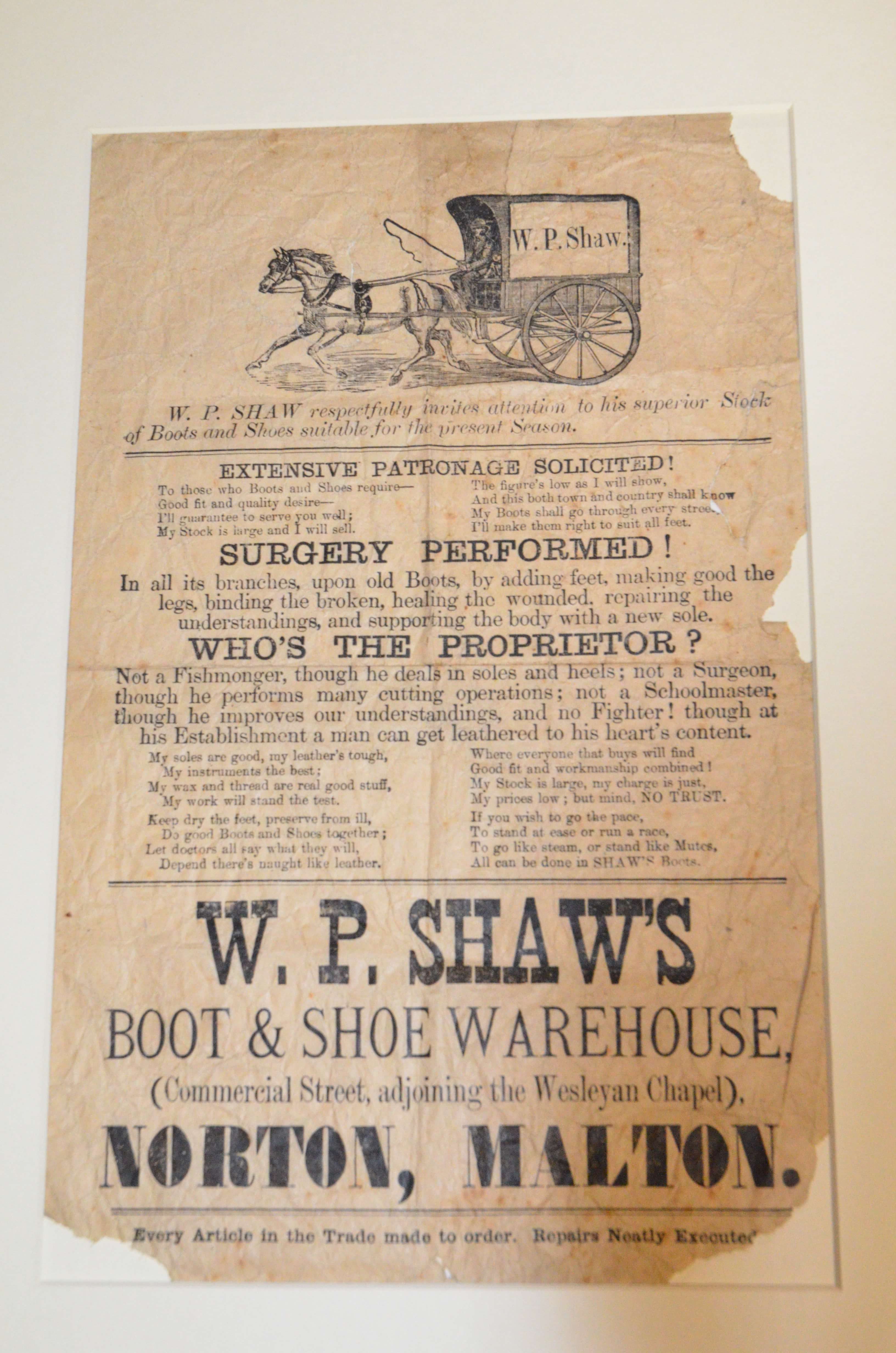 Items within the collection